A.4. Symbiosis

Fall 2019
Site: South Boston, Massachusetts



Addressing the challenge of revitalizing South Boston, Symbiosis aims to transform 60 K street, a commercial and industrial building, into an urban housing complex. Inspired by the positive outcomes of combined day cares and nursing homes, the proposal strives to provide a community through a day care facility, communal spaces, materiality, vegetation and a system of apartment organization while preserving the historic quality of existing brick masonry structures.

The three groups of residents are families, the elderly and young professionals. The apartments are designed systematically: an elderly unit is always placed next to a family or young professional unit to enhance the symbiotic relationship. In addition, family units are two-floor apartments that structurally overlap the others to reinforce the mutualistic quality of living while creating a unique facade pattern of bay windows and balconies. Furthermore, the elderly can volunteer at the day care to interact with children, provide assistance and combat loneliness.

The wide hallways become indoor streets that intertwine and connect communal spaces through the traveling cork and felt materials of the floor and wall of which reflect upon the green walls, vegetation and sculptural stairs of the exterior.



Diagram & Drawings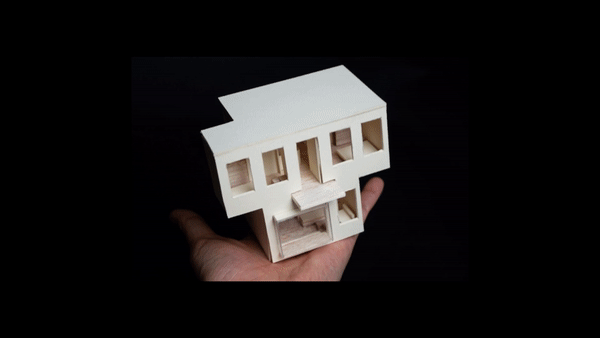 Process