A.3. Lagoon

Spring 2019
Site: Brooklyn, New York



Observing the repetitive grid structure of Industry City, Lagoon introduces "life" into the complex, both physically and metaphorically, while transforming the space into an engaging co-working office for tech startups.

The design situates at the front of building 5 in the Industry City complex, and the ground and rooftop levels are public spaces while the office levels are in between. To contrast the existing grid, Lagoon introduces fluidity and light through varying degrees of intervention such as carving organic apertures, alternating floor finishes and introducing vegetation as architectural elements.

Through creating apertures on each floor at shifting locations, light penetrates through and transforms the building into a living organism where the light fuels the living plants and creative process of the people within.

The shift of concrete finishes, along with the cast-in-place planters and hanging vine partitions express a change in program in the open plan: the space enclosed by vegetation on the office levels become work space, while the outer ring serve as the main circulation. Whereas, on the public ground and rooftop levels, the circulation situates at the center, surrounded by cafés, seating and sculptural garden. Along the circulation on the office levels, the planters create pockets of shared spaces such as lounges, kitchens and print stations. The plants act not only as sound absorbers, air filters and partitions that allow for varying activities throughout the day, but also a way of connecting and forming relationships, as the plants become a shared responsibility among the people who work in the living organism.



Diagram & Drawings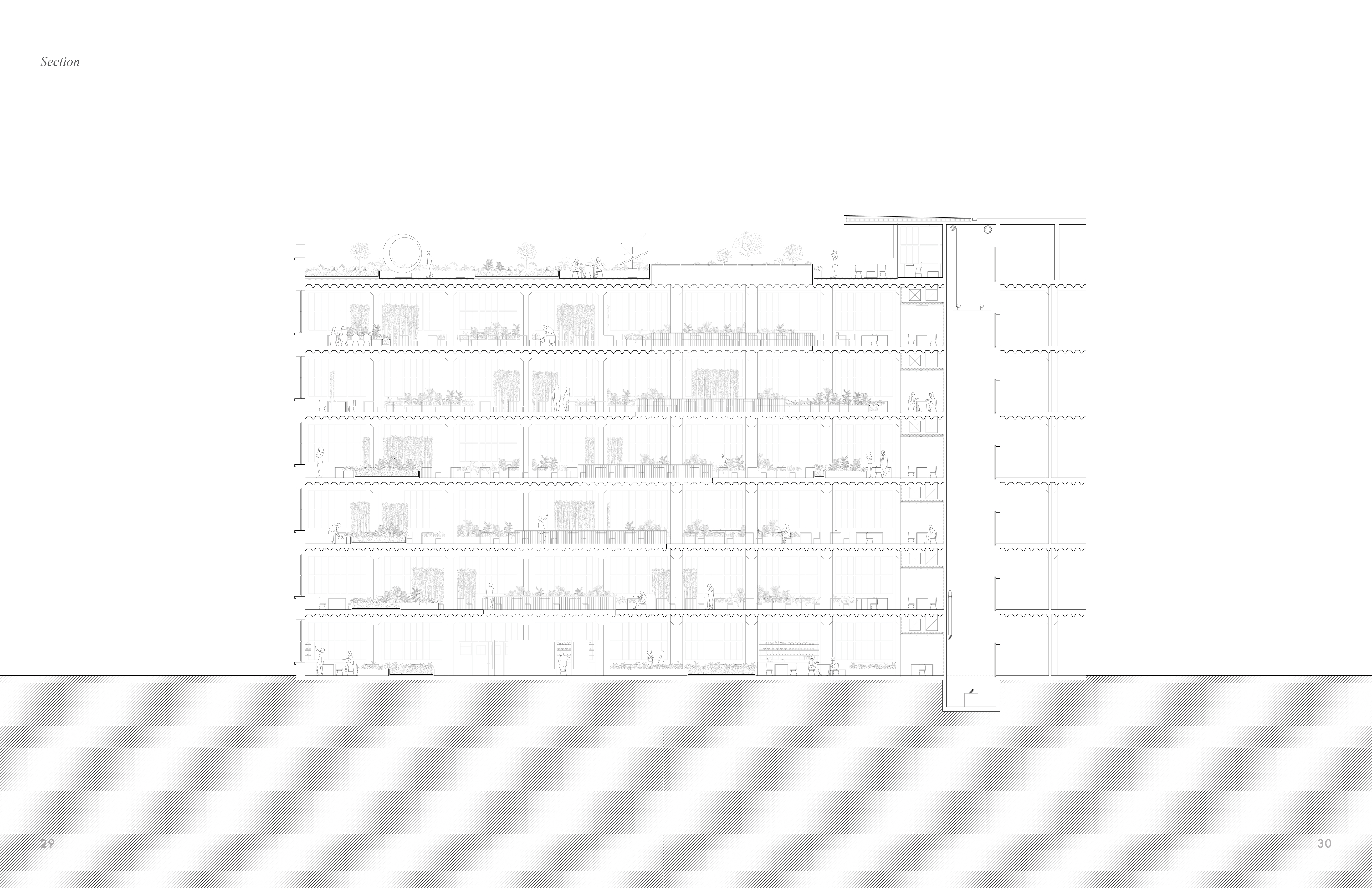 Concrete Model 1:2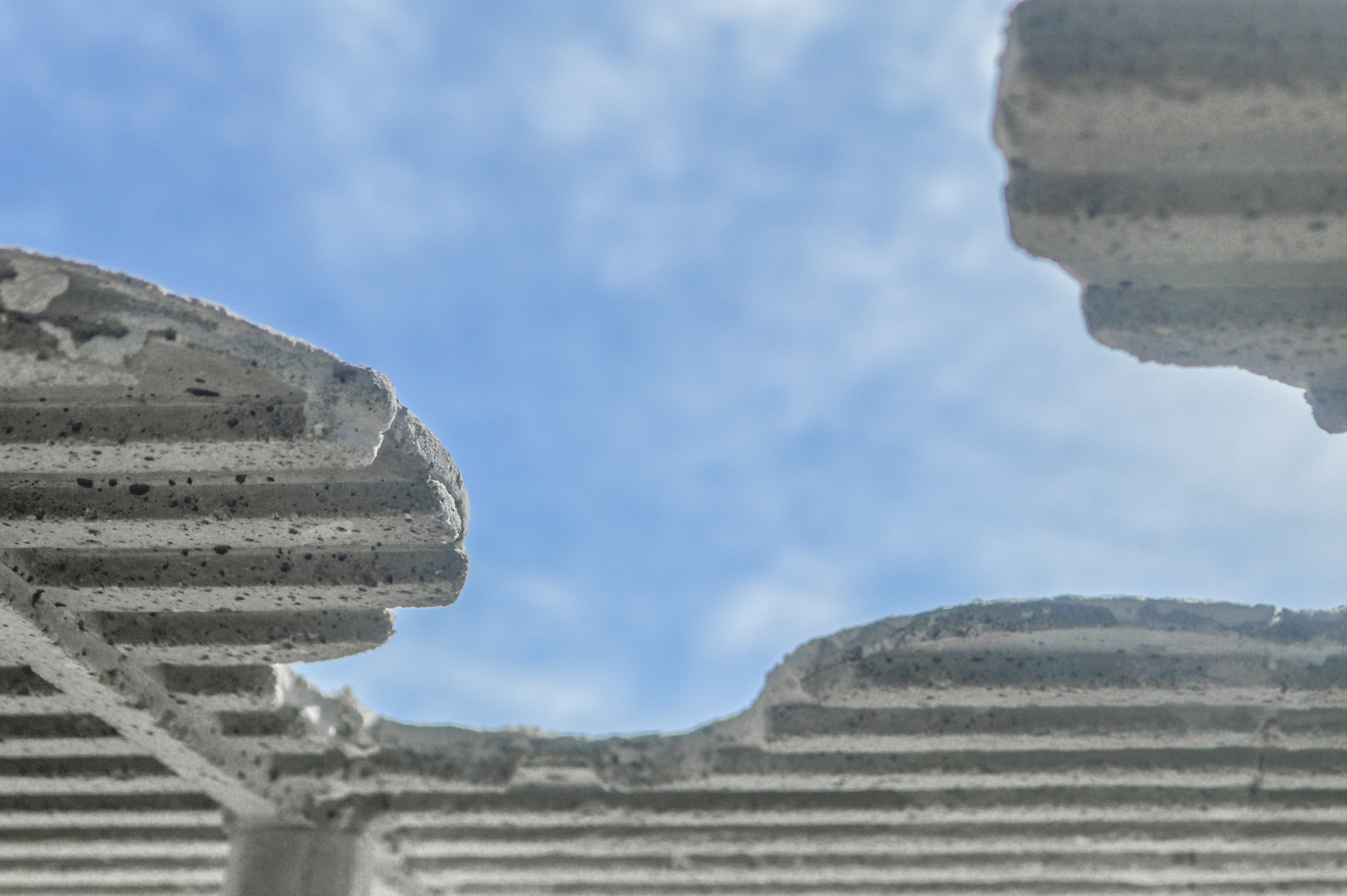 Process