A.2 Industrial Ghost

Fall 2019
Site: Center City, Philadelphia



Industrial Ghost is an adaptive reuse architecture, infrastructure and landscape project exploring obsolete spaces left behind in the wake of deindustrialization and accelerated urbanism. Philadelphia had been the center of the nation's industrial production until its transition to a service economy, and the project investigates the future of a disused railway track, "The Cut", and grain elevator, "The Granary", in the contemporary post-industrialism world. The project addresses social and spatial challenge through envisioning new models for co-working and co-living space engaging the sharing economy.

"The Cut" transforms the obsolete railway track into a community park and network that connects the diverse cultural, educational, industrial and residential areas of Center City, Philadelphia. Inspired by the narrow and deep characteristic of the site, the park engages the surrounding through circulatory paths that diverge and converge to create unique experiences. Lastly, these paths grow in both width and height as they flow through the bustling city.

"The Granary" is a continuation of the park as the pedestrian and bike paths flow into and up the industrial structure, which has been transformed into a co-working and co-living complex for artists and entrepreneurs. The architecture works with different levels of sharing and privacy: the ground level being public whereas, the middle silos structure is transformed into co-working offices and the top becomes co-living apartments. The circulatory path that travels throughout the structure allow for pockets of shared spaces, encouraging unique relationships and connections among its visitors and residents.



Diagram & Drawings





Perspective Collage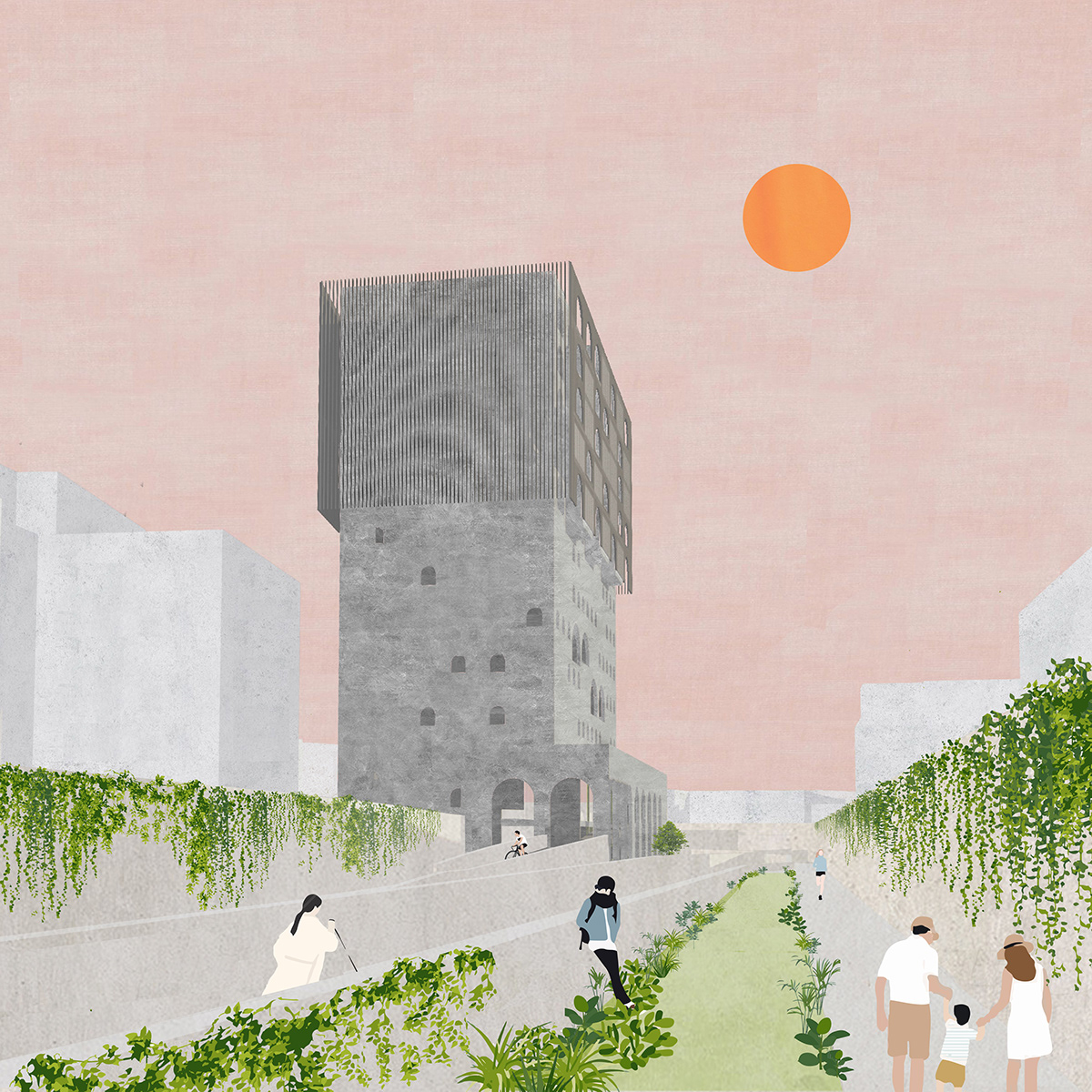 exterior: the Granary from the Cut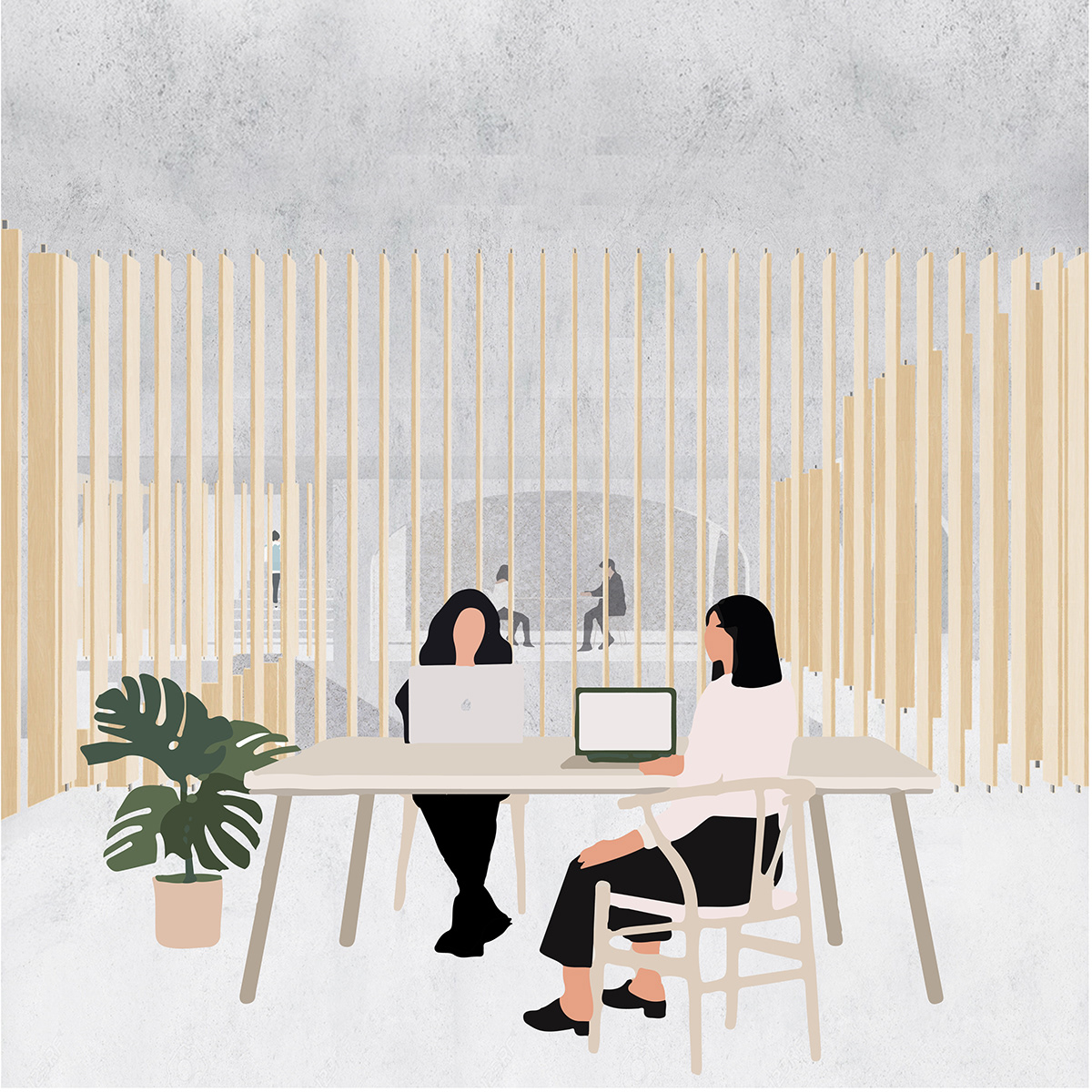 interior: coworking level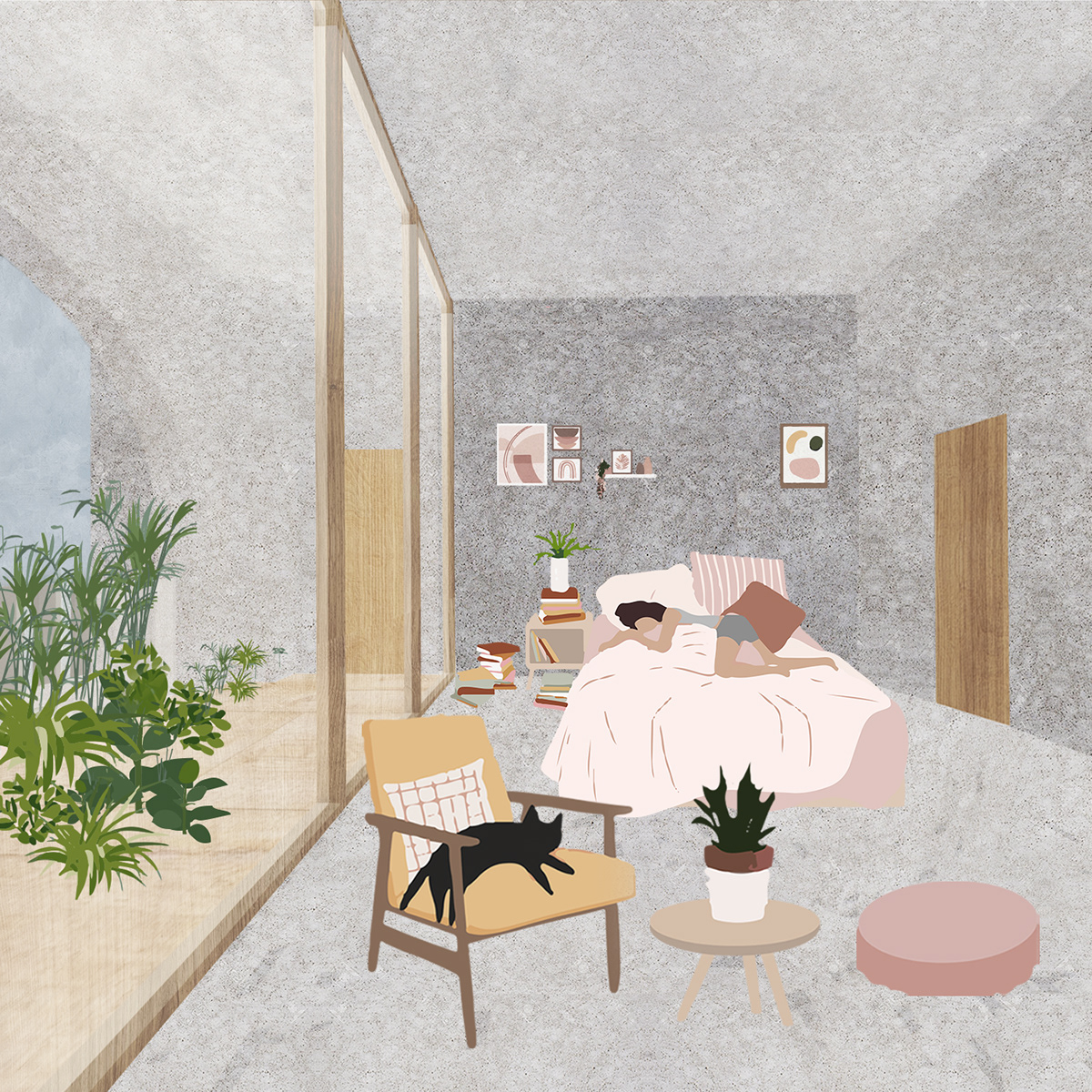 interior: coliving level



Concrete Site Model 1:400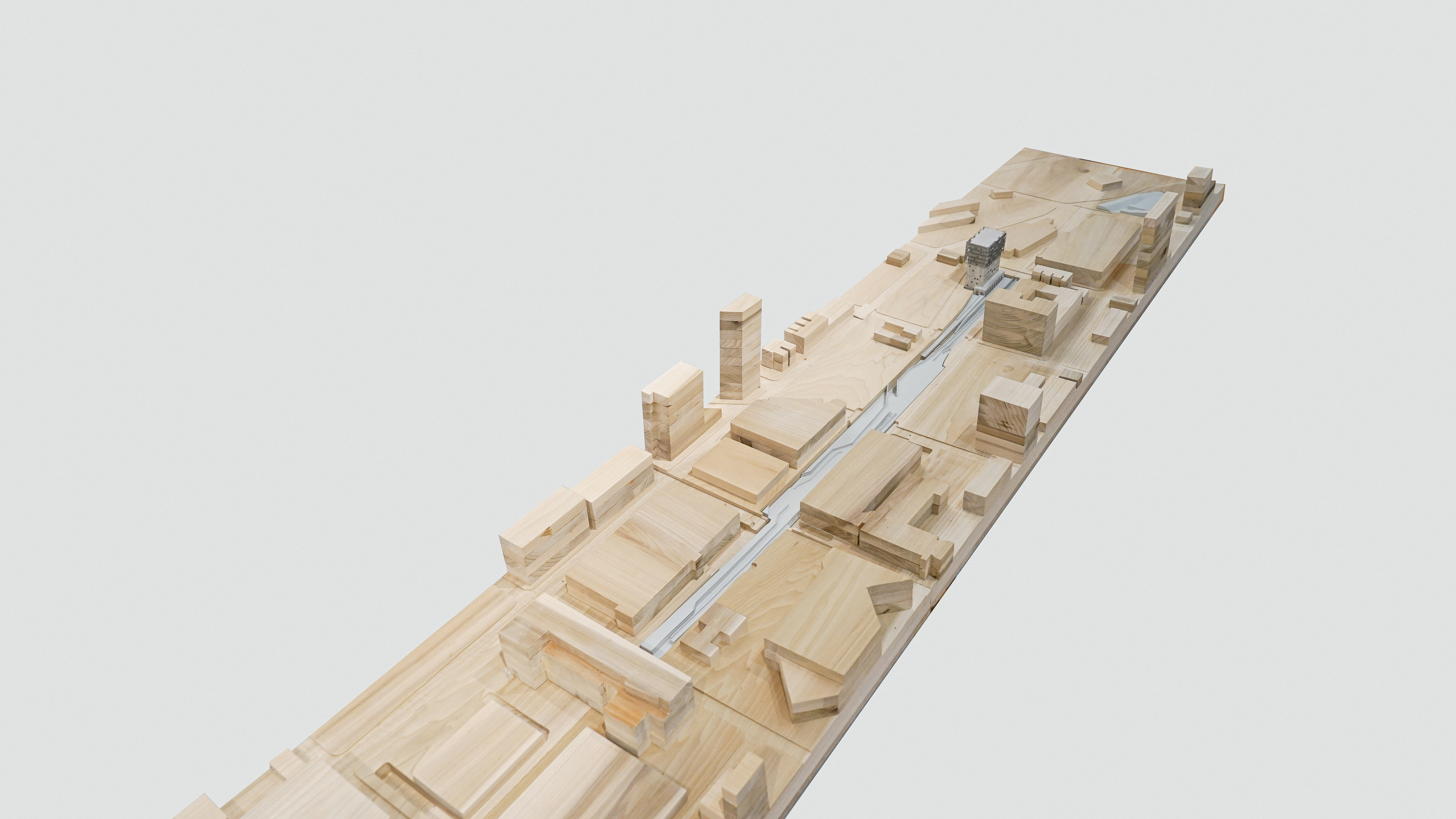 The Granary Model 1:100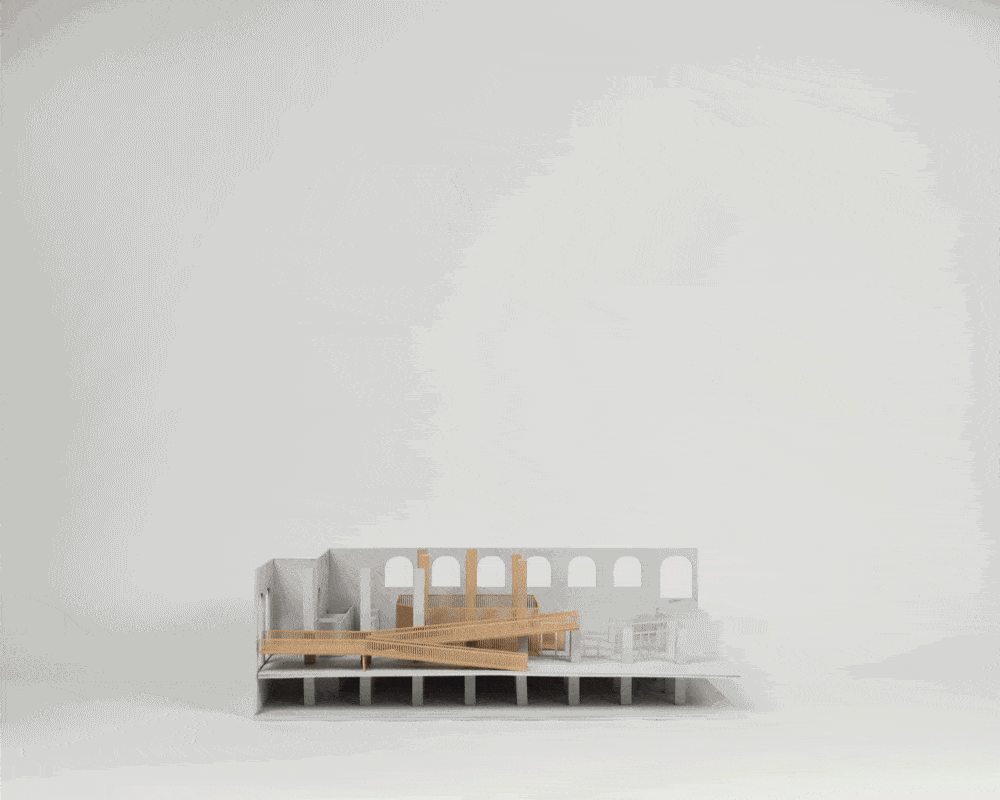 Detail Model 1:50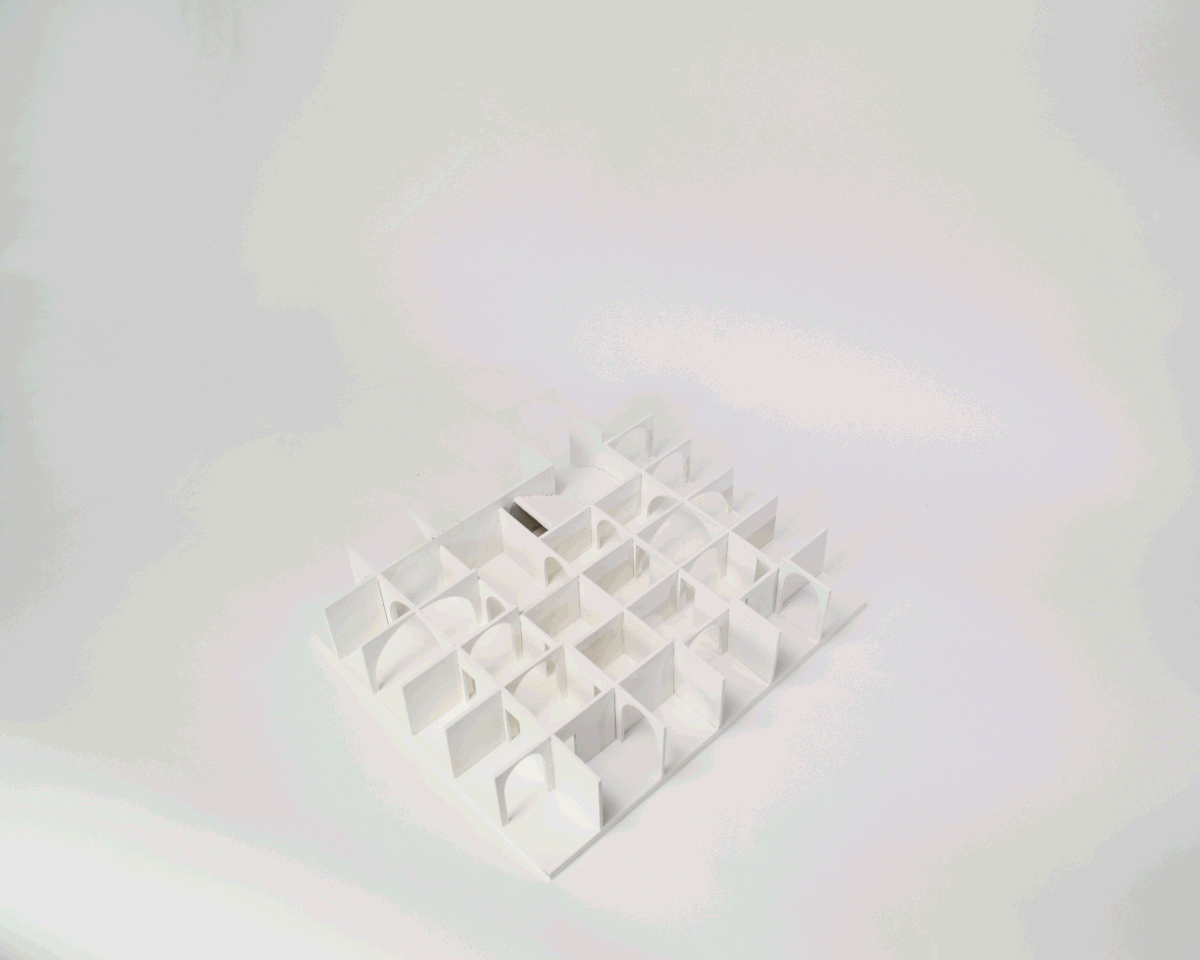 Rendered AR Walk Through



Process